Blueberry Pancake Mix
Regular price

Rs. 250
Rs. 250

Sale price
White Chickpea, Blueberry | Protein Rich | Source of Vitamin C, E and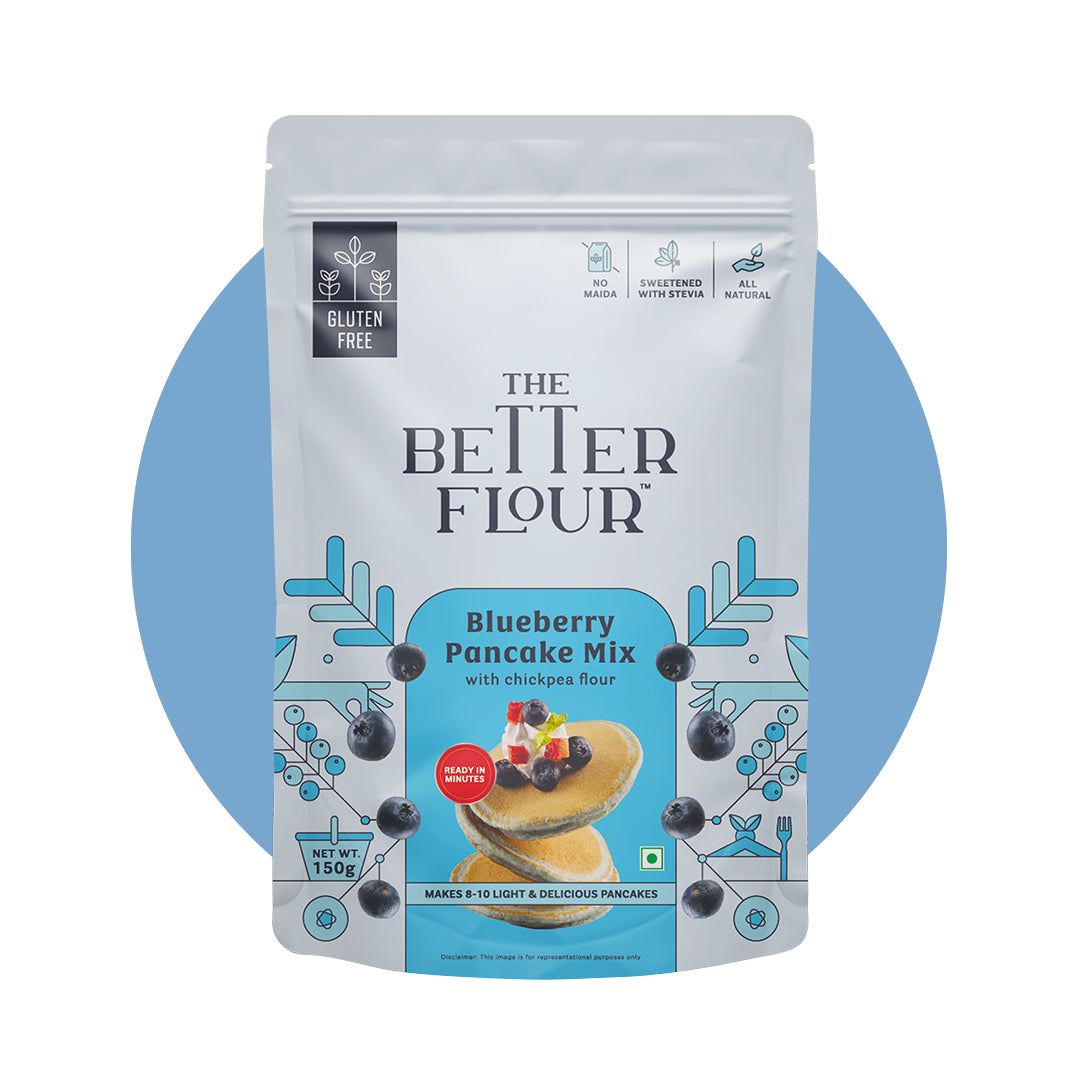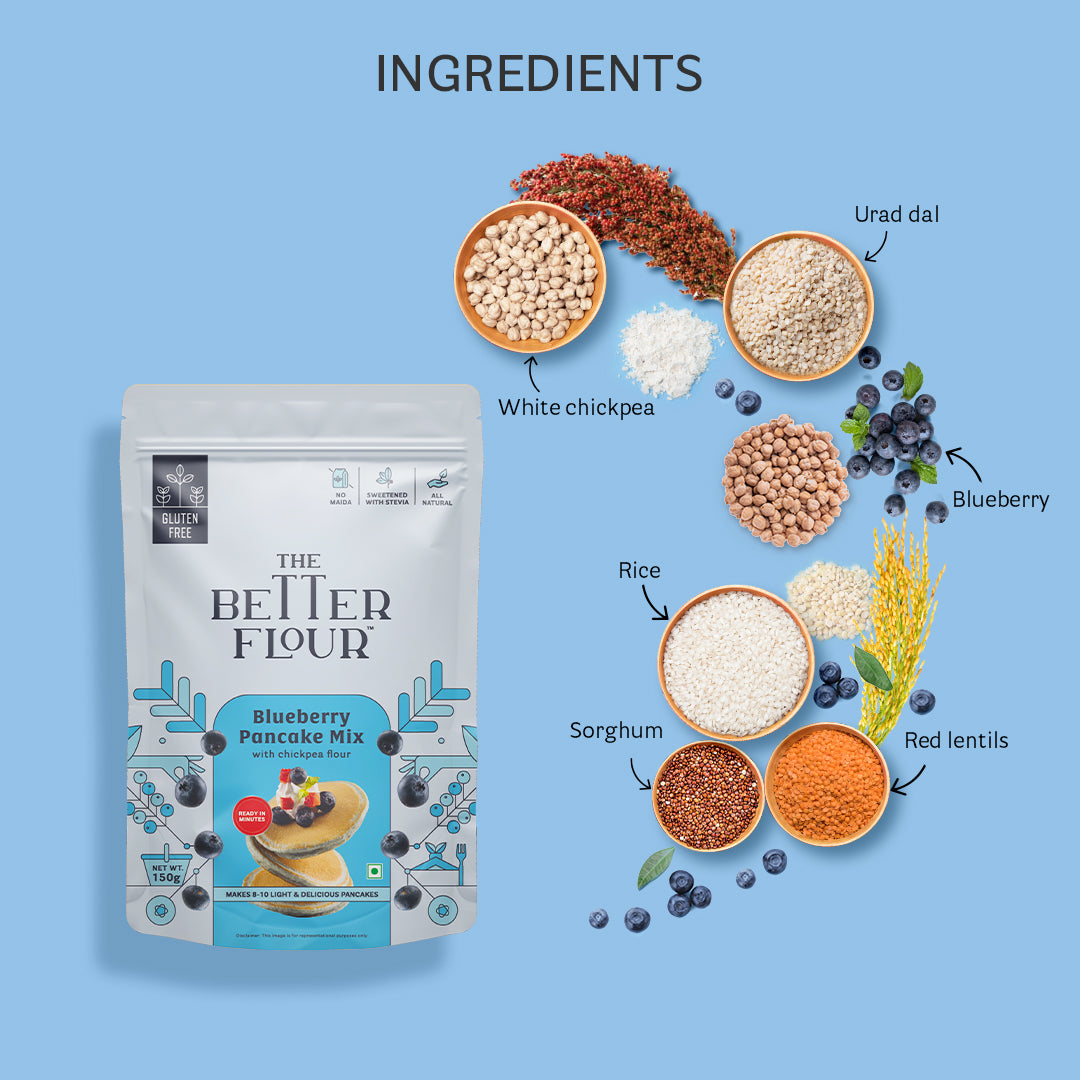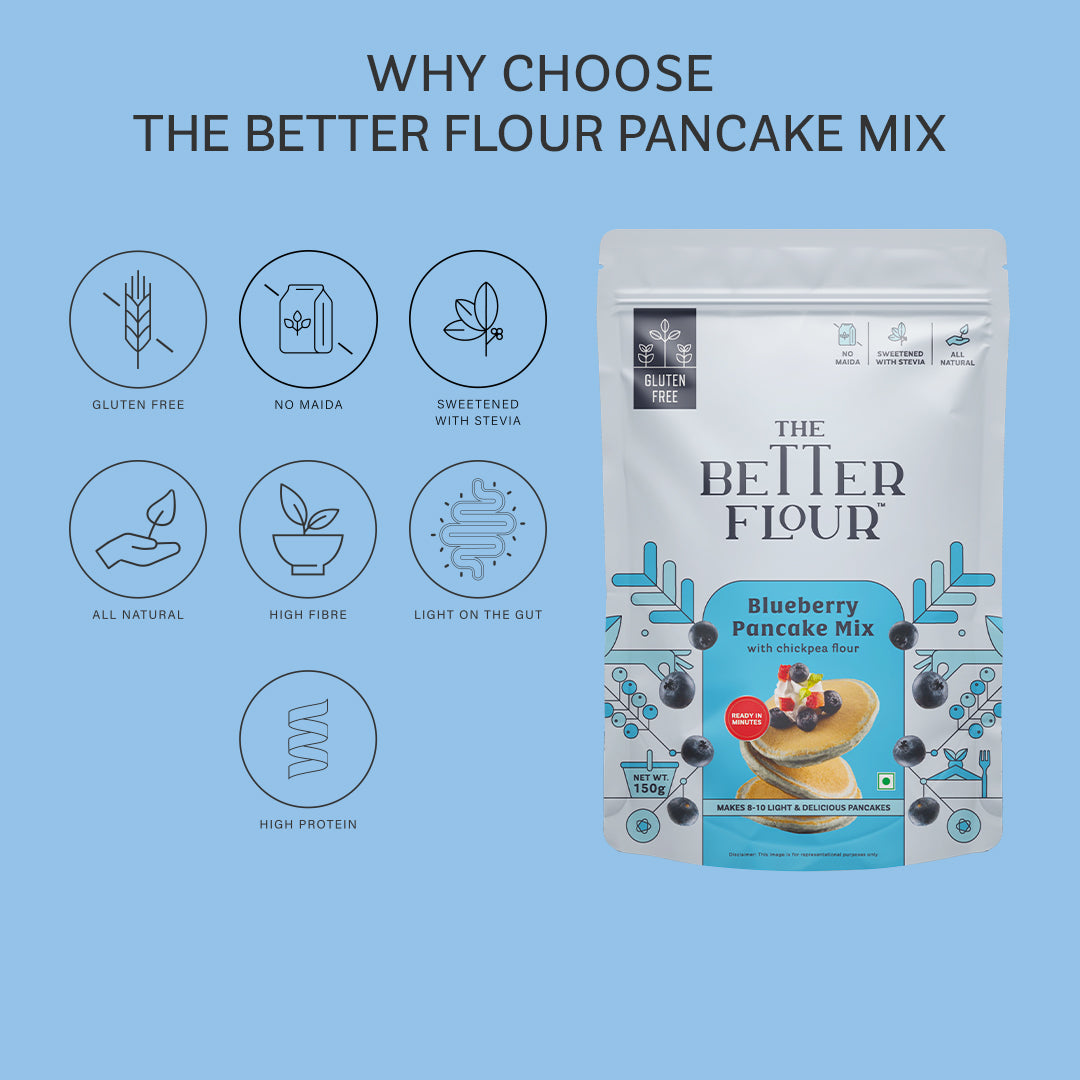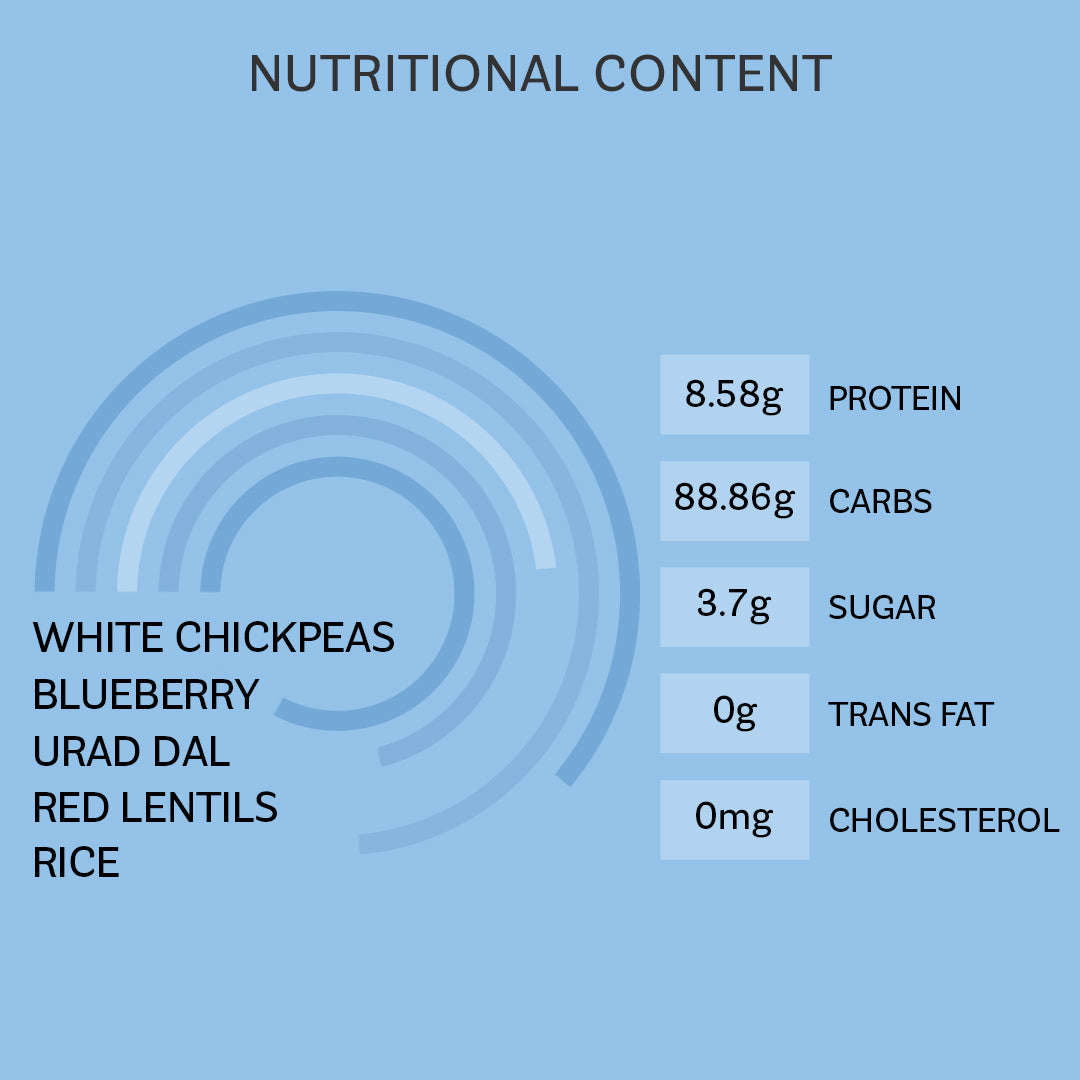 Description

Our Zero-Maida Blueberry Pancake Mix is the complete mix for easy, healthy and delicious pancakes in minutes! All you have to do is whisk it together with your choice of wet ingredient.
Crafted from a blend of all-natural ingredients - white chickpeas, blueberry, rice, sorghum, and red lentils - our gluten-free pancakes will satiate your sweet tooth while providing a healthy, balanced meal. We use Stevia, a natural sweetener so you can dig in, guilt-free! These protein-packed, high-fiber pancakes are made to fuel your daily victories.
Don't want to use it all at once? Our resealable pouch keeps the mix fresh for next time.
How to make pancakes
Ingredients

White Chickpeas: Rich source of protein 

Sorghum: Full of iron 

Rice: Excellent source of manganese 

Urad Dal: High antioxidant properties

Red Lentils: Great source of B-vitamins

Blueberry- Source of Vitamin C, E and K 

Stevia-blend Sugar: Fewer calories than refined sugar

Complete list:  White chickpea, sorghum, rice, urad dal, red lentils, dehydrated blueberry powder, baking soda, vanilla powder, salt
Information