Regular price

Rs. 1,212
Rs. 1,515

Sale price
Original Blend , Lean Green Blend and Robust Red Blend (500g)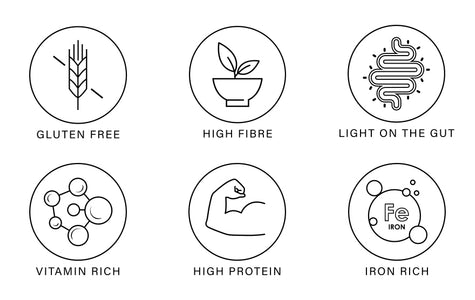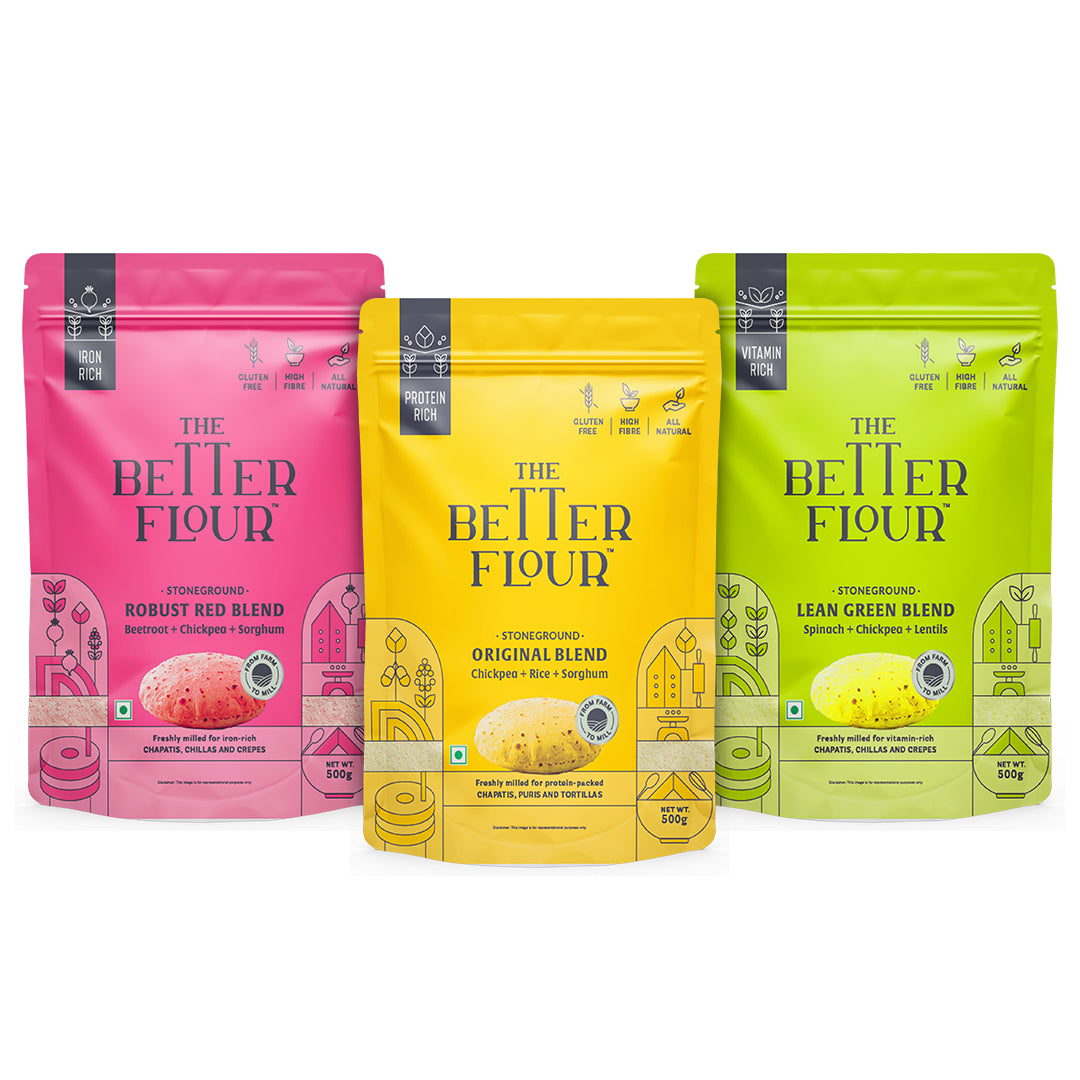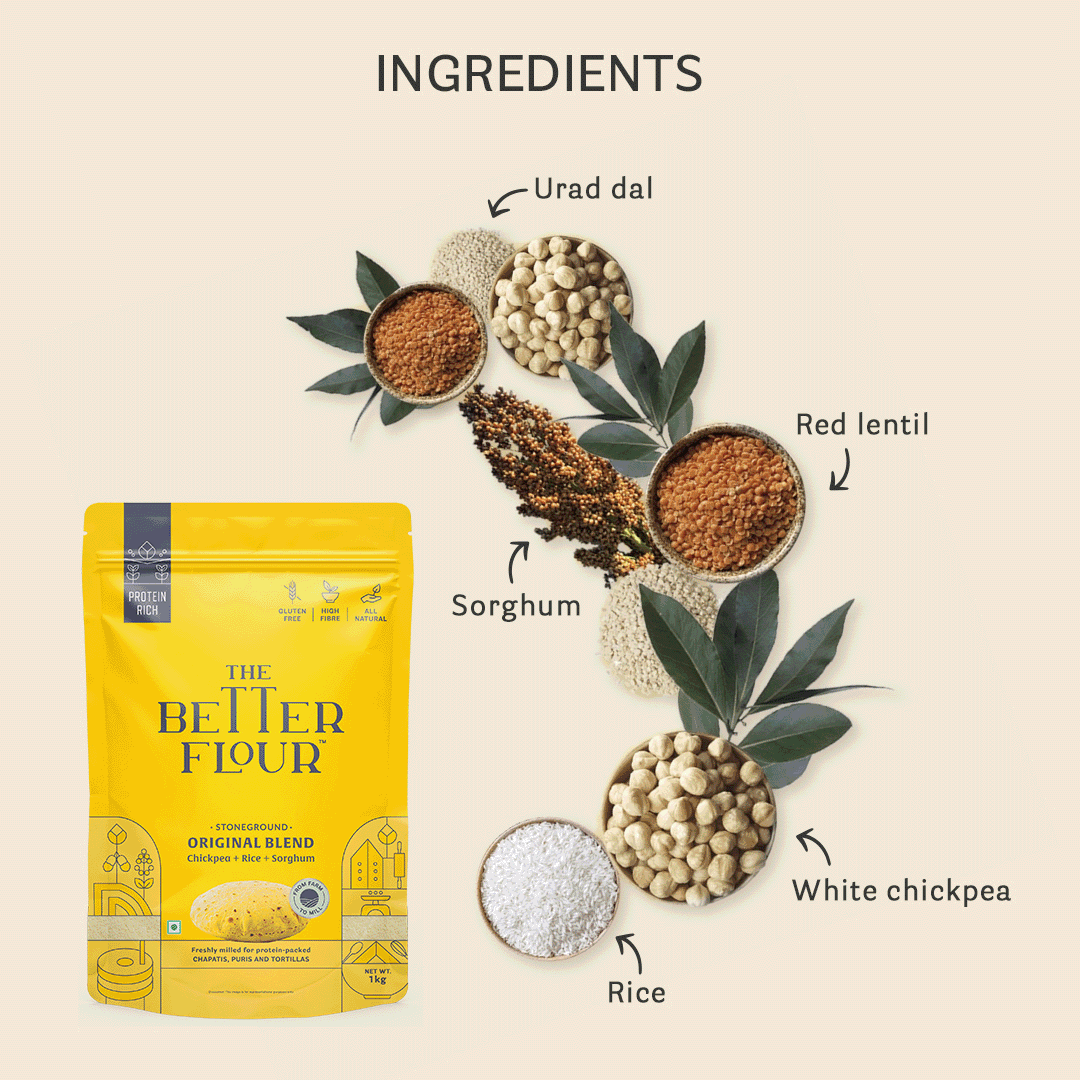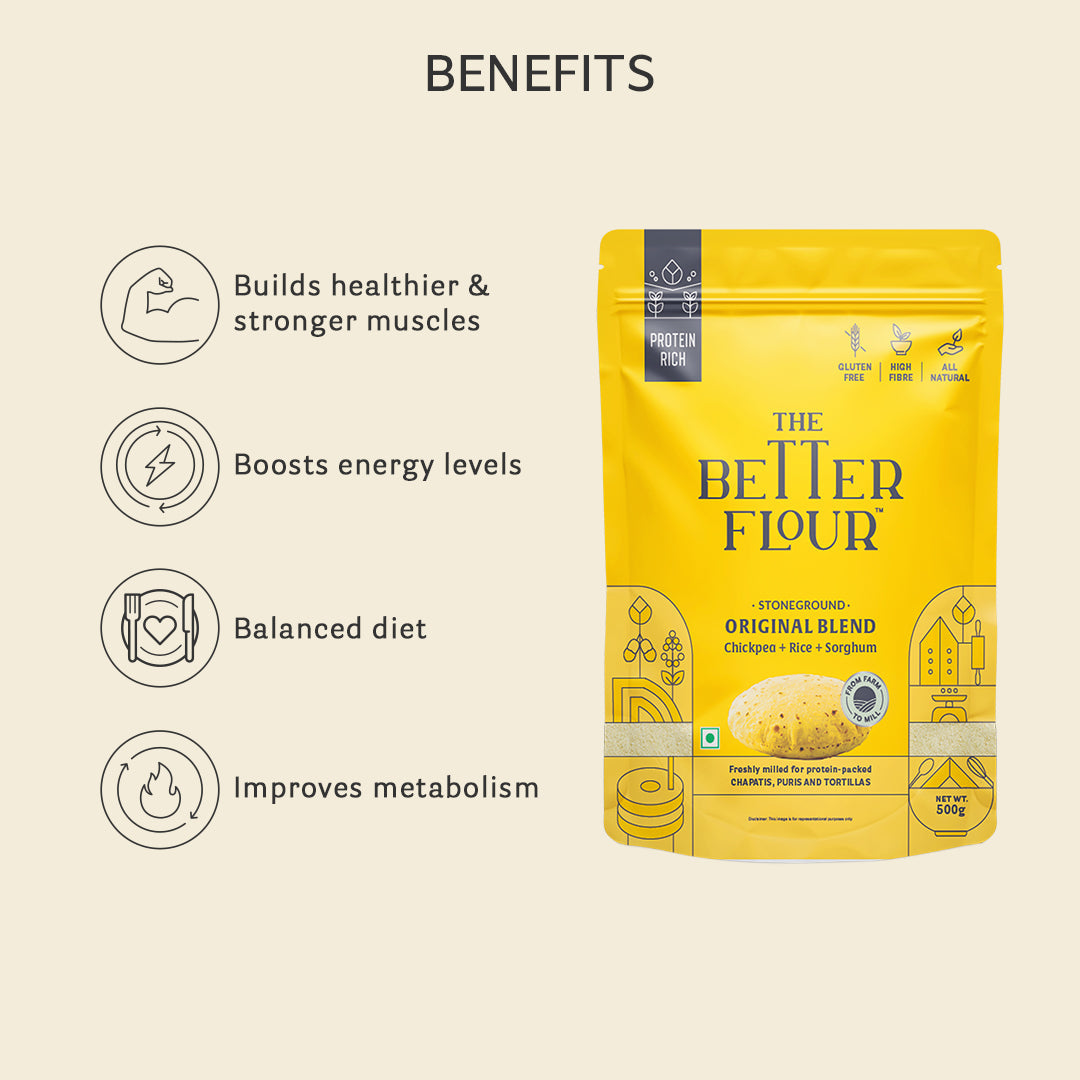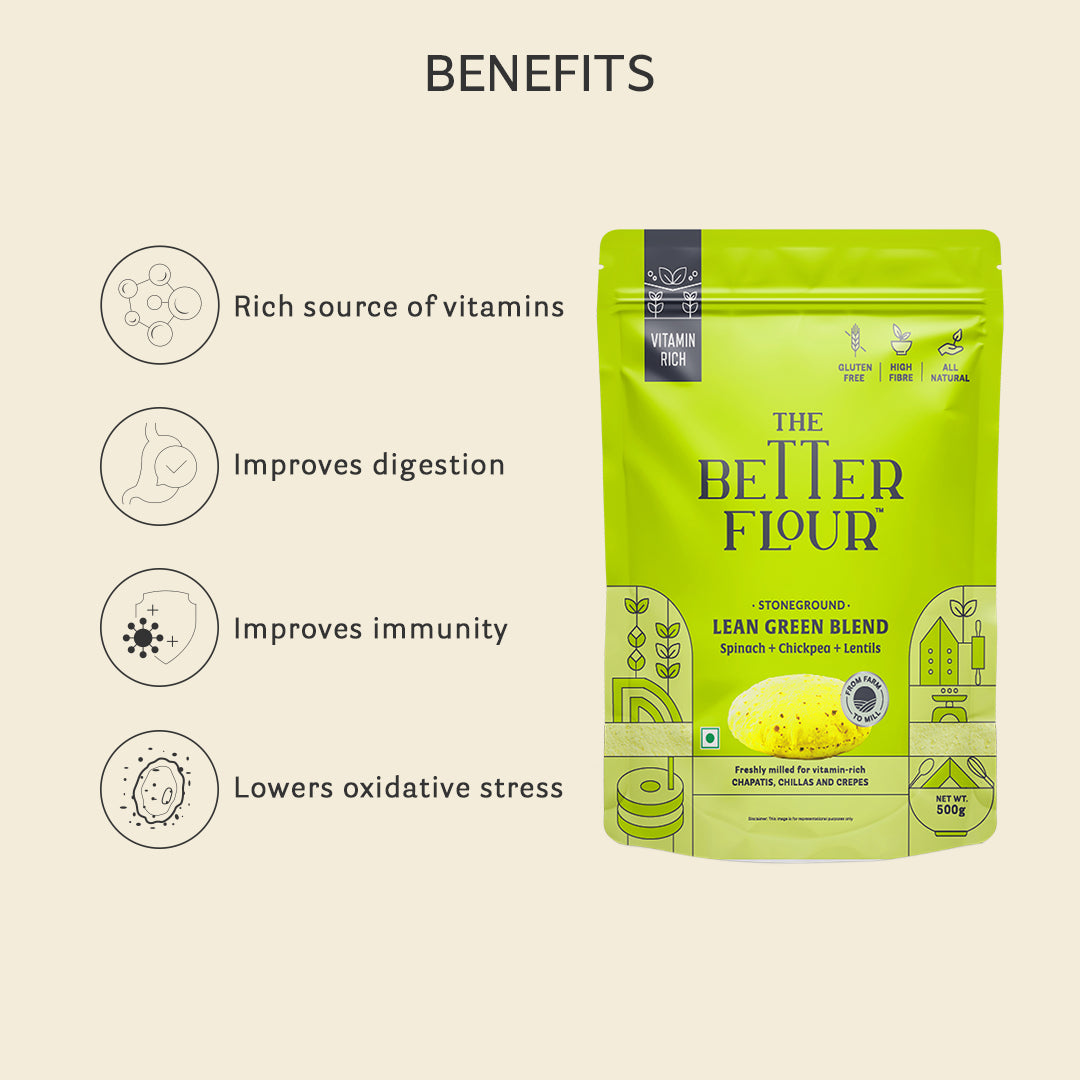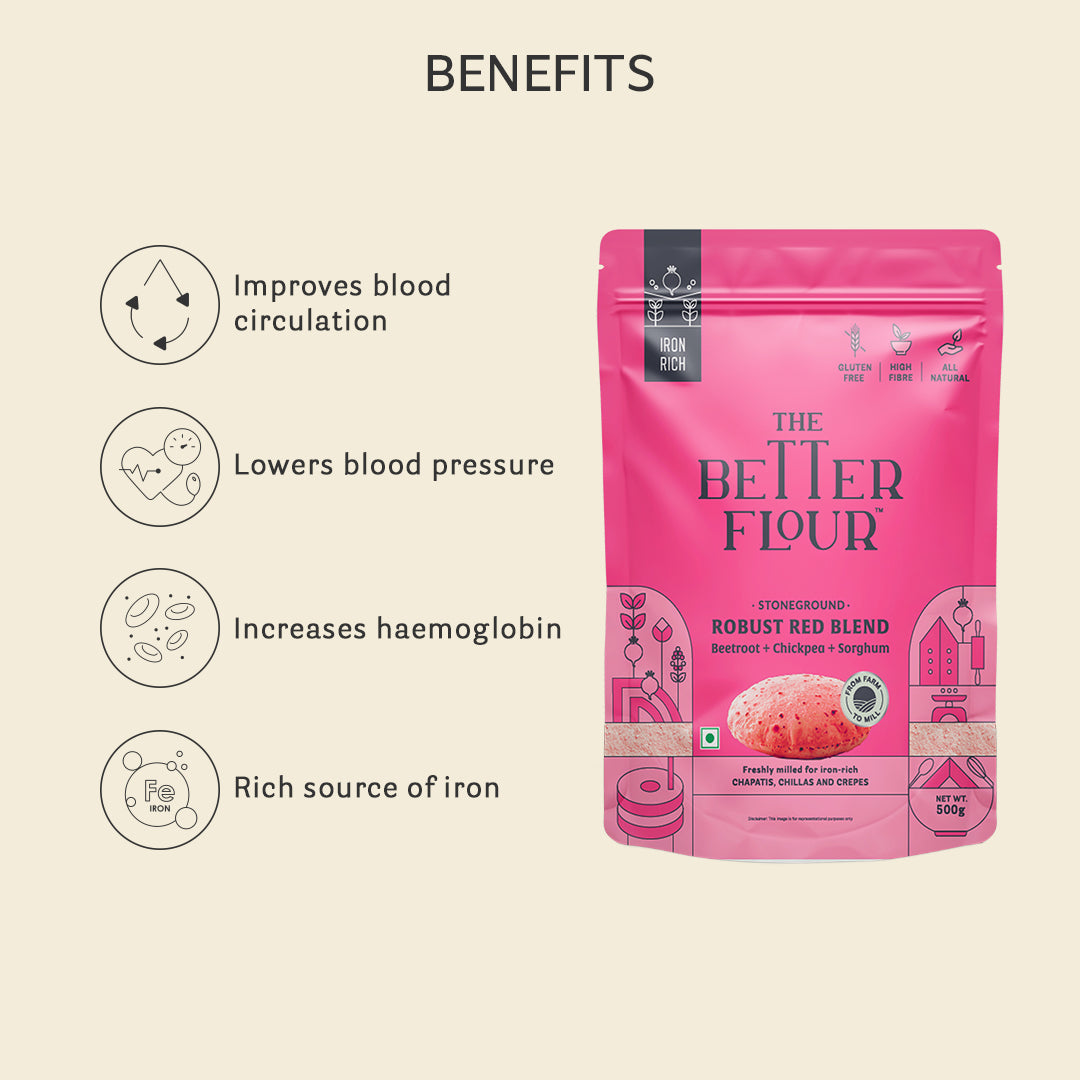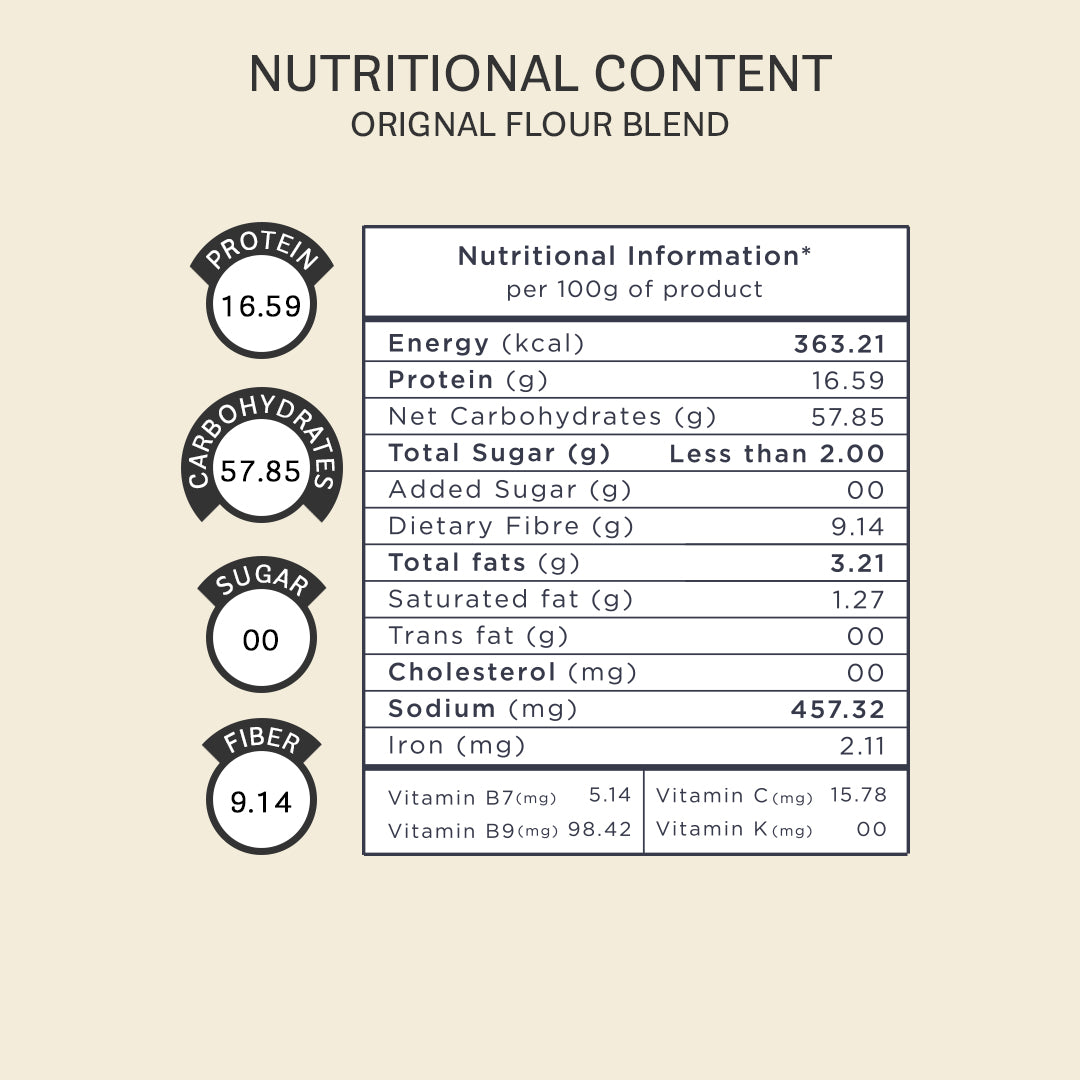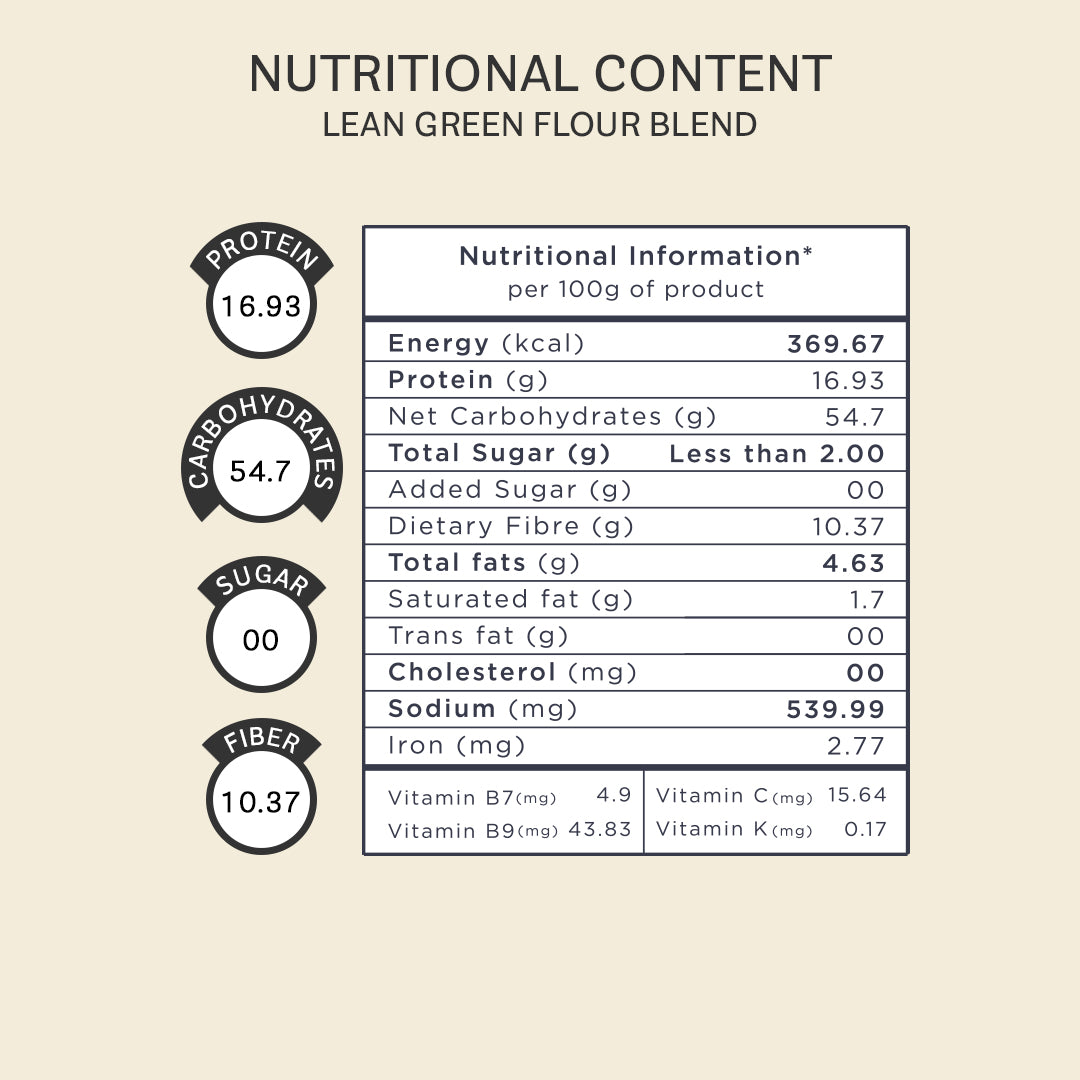 Description

Try our 3 signature custom blends in this value set. The Value Saver comprises stoneground blends made from farm sourced ingredients which provide a host of health benefits. It consists of Original Blend (500g), Lean Green Blend (500g) and Robust Red Blend (500g).

The Original Blend is made up of white chickpeas rice, sorghum and lentils, which are key to a balanced diet. This blend is a rich source of protein and high in fibre, which makes it easy to digest.

The Lean Green Blend is made up of white chickpeas, spinach and sorghum, which are key to a balanced diet. A rich source of vitamins and dietary fibre, spinach is essential for gut health.

The Robust Red Blend is made up of white chickpeas, beetroot and sorghum, which are key to a balanced diet. A rich source of iron, beetroot is essential for healthy blood circulation.

Why is this combo better?

Strengthens muscles
Increases energy levels
Increases immunity
Improves digestion
Improves blood flow
Lowers blood pressure
White Chickpea improves metabolism
Beetroot increases hemoglobin levels
Spinach lowers oxidative stress
Rice maintains gut health
Sorghum has good lipids that help fight cholesterol and help in weight management
How to make chapatis

Boil ¾ cup (175 ml) of water for 1 minute

Take 1 cup (128g) of Flour Blend, add hot water and mix it well with a wooden spatula

Set aside for 5 to 10 minutes

Knead the flour into a dough and allow it to rest for 15 to 20 minutes

Roll the dough into chapatis

Cook both sides of the chapati on a pan

Briefly place it over the flame to let it puff up
Ingredients

Original Blend:

White Chickpeas, Sorghum, Rice, Urad Dal, Red Lentils, Xanthum Gum, Salt

Lean Green Blend:

White Chickpeas, Sorghum, Rice, Urad Dal, Red Lentils, Dehydrated Spinach Powder, Dehydrated Methi Powder, Xanthum Gum, Salt

Robust Red Blend:

White Chickpeas, Sorghum, Rice, Urad Dal, Red Lentils, Dehydrated Beetroot Powder, Dehydrated Tomato Powder, Xanthum Gum, Salt
Information

• Country of Origin: India
• Name and Address of Manufacturer: Artha Industries, D 6/2, MIDC Phase II, Akola - 444104, Maharashtra, India
• Name and Address of Importer: Better Flour Pvt. Ltd., 509, Shah & Nahar, Off. Dr. E-Moses Road, Worli, Mumbai - 400018, Maharashtra, India
• Net Qty: 3 x 500gm
• Expiry Date: 8 months from date of manufacturing
• MRP (inclusive of all taxes): ₹819

Yum
Was pleasantly surprised to realise that healthy options can be tasty too. This product is one blessing for my kid who hasn't tasted rotis ever since she was found to be allergic to gluten and nuts.
The rotis had a texture similar to the makki roti... love the product.
This flour is good in taste. The Ingredients in it are natural and beneficial for health.
The flour is rich in fibre, Vitamins and minerals. The chickpeas makes the flour high in protein too!!! Super amazing !
The flour is delicious and nutritious! As a dietitian I would recommend this to everyone.
The product contains the flour having healthy and nutritious benefits. You can make chapati and tortilla from the flour.
RECIPES MADE BETTER
Inspire your next meal with one of these tasty, healthy recipes.